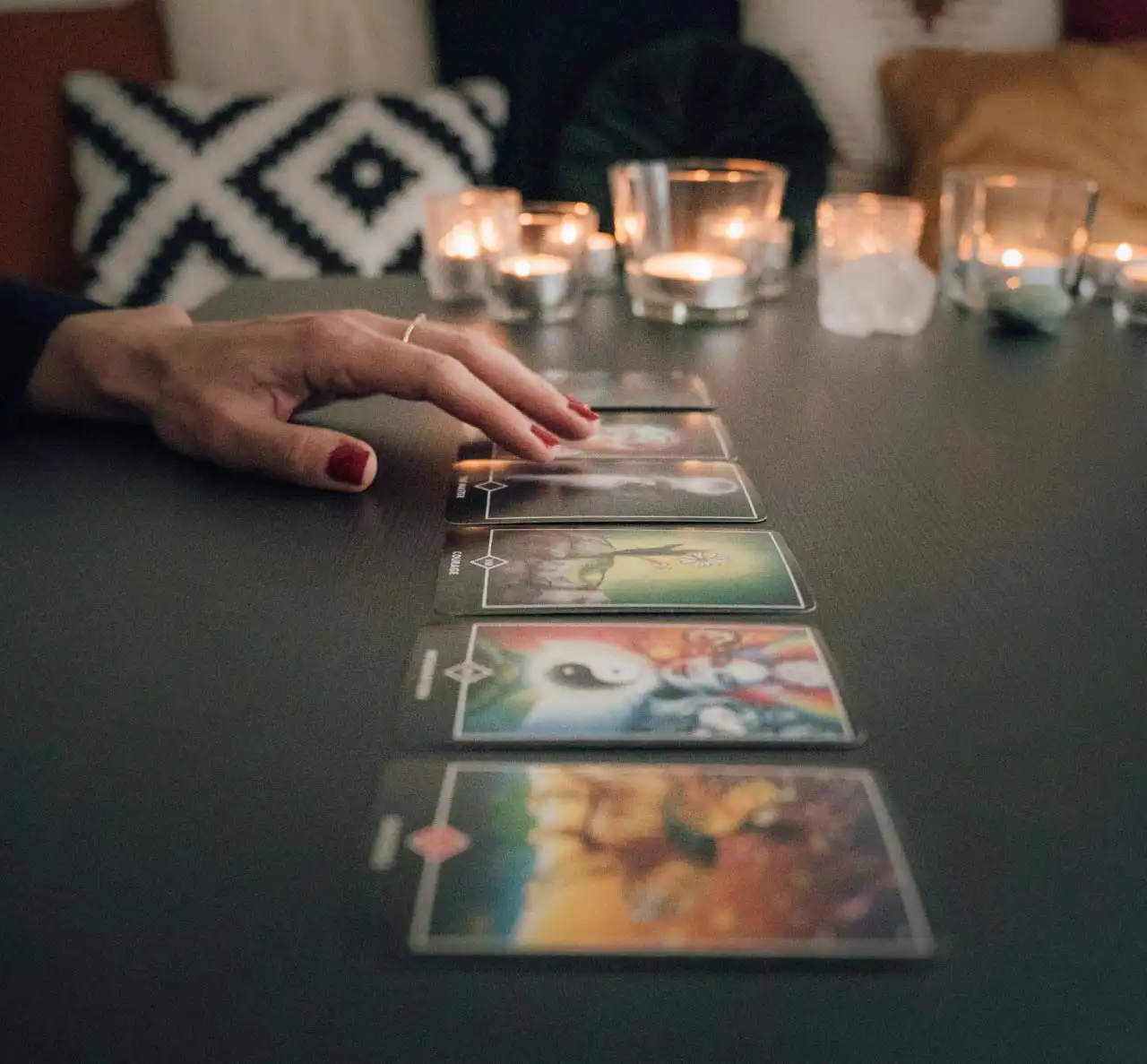 photo by MKMVisualz
Individual Tarot reading
The Tarot is often seen as occult or scary and as a tool for predicting the future. This is everything but what Tarot is. The Tarot can best be compared to a mirror that brings the subconscious -our inner wisdom- to the surface of our consciousness.
I work with the 'Osho Zen' Tarot card deck that mainly gives insight into the here-and-now. We learn from the past and the future lies open for us. The present moment is the most important, from which we can consciously shape our lives.
A Tarot reading helps you to gain understanding and insight in (life) questions or situations. The possibilities of Tarot are infinite. You can turn to the Tarot with questions about: relationships, love, work, career, (business related) decisions, personal development or other themes that play a role in your life.
The emphasis during a reading lies on inner awareness. The cards do not tell you what or when something will happen, but they give insight in how to get there. The Tarot shows what can do you yourself to transform your life.
During a Tarot reading you can ask your questions. With every card you draw, I will explain the meaning of the card and share the messages I channel for you. You can record the session and listen to it again later.
The insights you gain invite you to accept situations, break through old patterns, take important decisions, and determine your further direction.
Do you want insight in a certain topic, do you have several questions or are you just curious? You are welcome in my practice in The Hague, Benoordenhout or via an online session.
Individual Tarot session of 60 min: 49 Euros.
Tarot gift voucher
It is also possible to give a Tarot reading to someone as a gift to celebrate a beautiful moment, or to support someone in difficult times.
Are you looking for a special birthday gift?
Give a special 'Birthday Tarot Reading' as a gift. Together with the birthday person we look back on the past year of their life and look ahead to the coming year. Life lessons, things to let go of, new insights, what needs attention now and how to 'celebrate life' will be discussed. This session can be extended with making a 'life line' by the person celebrating his/her birthday.
Tarot gift voucher for a 60 minute session: 49 Euros.
Tarot on location

I also provide Tarot consultations for groups on location, for example during a birthday, bachelor party, company event or other gathering. I also have monthly readings at 'Op Hodenpijl' in Schipluiden. For information, please consult the agenda above.
The tarot is a storybook of our life, the mirror of our soul, and the key to our inner wisdom.
It is a chance to find knowledge and answers in yourself.